Cricket Appeal offers additional and specialist School Cricket Coaching options for Clubs around the Sydney area with will programs designed to target both groups and individuals to achieve a specific goal.
We work with the current school cricket coaching staff and provide them with the additional support and expertise that will assist them in providing a successful and friendly team culture.
We are proud to boast about the recent success of programs run at both First XI & Junior Levels. We provide experienced, high quality coaching staff, all with backgrounds of playing at the highest level.
It's a professional service that others just aren't able to offer.
What can I expect from Cricket appeal?
We make it personal
We create excitement
We analyse current techniques
We provide positive & constructive feedback
We report on development
We grow together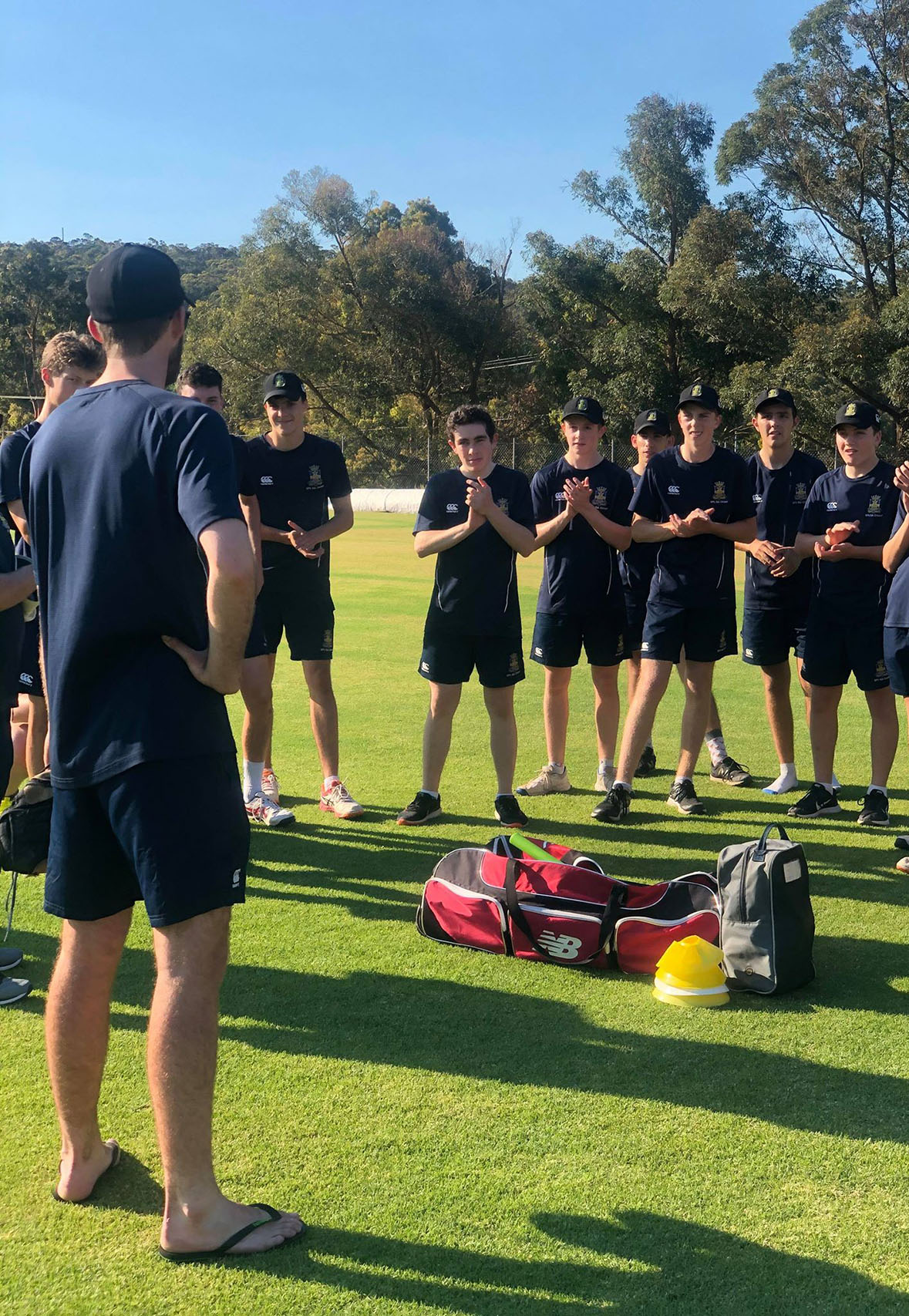 specialist Cricket coaching
FOR A specific problem
Our ultimate goal as the Coaching staff is to assess every player, create a personalised program that is going to help improve both physical & mental aspects of their game
Cricket appeals programs will help target particular skills that require attention, eg defence, leg side shots, driving, playing against spin etc. Schools typically ask us to attend initially for 1 session, but generally request repeat visits straight away after seeing the great results & added benefits that we provide.
How to book Cricket Appeal


Coaching Staff

Coaching staff are easy to book, simply navigate to the Contact page through any of the links available, complete the appropriate info & we will be in contact with you to lock in session times at the next available convenience.
Our school cricket coaching is extremely popular due to our proven results. We currently consult to a large number of public & private schools across Sydney's North Shore.