Cricket Appeal offers high quality group coaching sessions designed to develop the core skills & game sense that every great Cricketer once had to master
Cricket Appel is Sydney's best option to optimise group coaching sessions with an experienced coach at the helm. We assess each player and design a program to achieve the best results, whilst still working within a fun and creative environment. Each group session is most affective when 4-10 players are participating and working to a common goal. Our experienced coaching staff will provide each player with an individual program to best facilitate & improve their games.
What can I expect from Cricket appeal?
We make it personal
We create excitement
We analyse current techniques
We provide positive & constructive feedback
We report on development
We grow together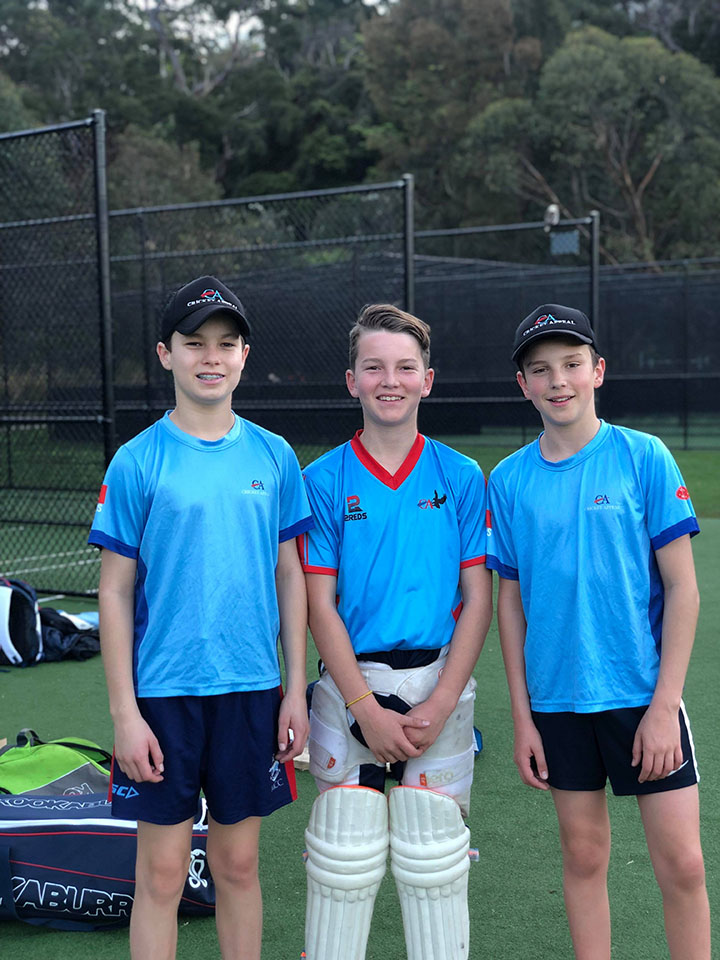 REACH THE NEXT LEVEL
WITH A PRIVATE group COACH
Our ultimate goal as the Coaching staff is to assess every player, create a personalised program that is going to help improve both physical & mental aspects of their game
Cricket Appeal boast a team of dedicated & experienced professionals. Our coaches are available for group coaching sessions at the earliest convenience. We are ready and waiting to guide every young player from local junior, to international superstar.
Booking private


group sessions

Sessions are easy to book, simply navigate to the Contact page through any of the links available, complete the appropriate info & we will be in contact with you to lock in session times at the next available time slot.
The more information you give in your submission, the less we need to ask you back in return. Be sure to include all the obvious information like your age, how long you have been playing cricket, any special needs & a brief outline of the intended goal.